Recently, a patient of mine was kind enough to share her health success story with us.  She was suffering with migraine headaches, vision disturbance, poor sleep, and stomach upset.  After identifying the origin of her problems, she is on the road to a full recovery.  Watch her story below…
Migraine headaches often times have a food based trigger.  Common food triggers include:
Coffee (caffeine)
Dairy
Wine (sulfites)
Processed meats (nitrates)
Aspartame (Nutrasweet)
Soy
Nutritional Deficiencies can also contribute to this disorder.  Common nutrient deficiencies linked to headache include:
Vitamin B-6
Coenzyme Q10 (CoQ10)
Calcium
Water (dehydration)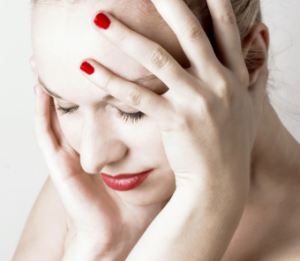 In addition to food and nutritional triggers, bright light, lack of sleep, muscular and skeletal imbalances, and intense stress can also bring on this condition.
Unfortunately, most doctors fail to investigate food allergies,  nutritional deficiencies, or musculoskeletal problems in their patients.  If you suffer with migraine headaches, and your doctor refuses to properly address these issues, look for a functional medicine doctor who will.  As in Haley's case (above), the answer might be on your dinner plate, not in a pill bottle.
If you know someone who could benefit from this testimonial, please share it with them by using the facebook share button above.  Together, we can reach and help more people.
Learn more about headache treatment options here…
Wishing you excellent health,
Dr. Osborne
Dr. Osborne is an expert in functional medicine and chiropractic care.  He is Board Certified in Nutritional Medicine.  You can contact  his clinic at 281-240-2229.  He regularly  treats patients from across  the world.  His office is in Sugar Land, Texas in the  Greater Houston  area.  You can view more patient testimonials here…