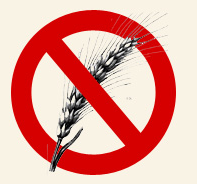 Get ready to be fed!  We are having another gluten free/grain free meeting on Saturday, January 16th from 11:00 am to 1:00 pm.  We will be meeting at the First Colony Library on Austin Parkway in Sugar Land, TX.  The physical address is:
2121 Austin Parkway, Sugar Land, TX 77479
Dr. Osborne will be speaking on some new research and will be taking your nutritional questions.  Please come and join us for food, fun, and friendship.  No entry fee required.  Bring friends and family and help us educate the world about gluten.
We ask participants to bring a grain free dish.  Please bring copies of the recipe as well.  Many of our attendants have food allergies.
Please RSVP by calling 281-240-2229 or by responding to the email invitation.